Serving Modesto And Surrounding Communities Since 1936
Agricultural Law
Advising farm clients in a wide variety of legal matters including: real esate, entity formation to limit liability, contracts, business succession and estate planning.
Agricultural Law
We make it a point to educate ourselves on aspects of the law that significantly impact our farm clients in order to offer effective and comprehensive legal advice.
Business Law
We advise our business clients in all stages of business development, including buying or selling a business, selecting an appropriate entity to limit liability and developing business contracts.
Business Law
When legal issues arise, we advise clients on all of their legal options and represent them from the time a demand is received through settlement or trial.
Civil Litigation
Litigation is a reality in today's world. We assist our clients in civil litigation involving real property, business relations, breach of contract and employment.
Civil Litigation
We guide our clients in evaluating whether to file suit as well as how to respond when they are named as defendants. Our attorneys are experienced in all stages of the litigation process and regularly take such matters to trial.
Commercial Law
Our attorneys have expeirence in advising clients in documenting commercial loans, structuring secured transactions, and enforcing such agreements when a borrower fails to fulfill its commitments.
Commercial Law
We regularly advise banks and private lenders on how to protect their collateral when a borrower files bankruptcy and in enforcing judgments.
Creditor Bankruptcy
Our attorneys appear regularly in bankruptcy court of behalf of lenders and secured creditors whose borrowers have filed for bankruptcy. We stay up to date with the local rules and make it a point to be familiar with the rulings of our local judges.
Creditor Bankruptcy
We advise creditors regarding protecting their claims and collateral in bankruptcy, obtaining relief from the automatic stay, where appropriate, and negotiating the best treatments of their claims in complex bankruptcies.
Estate Planning
The philosophy behind estate planning has experienced significant shifts in the past five years due to changes in federal law. Our attorneys keep up with these changes to ensure that we provide you with all of your options in planning your estate.
Estate Planning
We advise in estate matters ranging from simple wills to complex estate plans involving business and farm succession. Whatever your estate planning needs, we can guide you through all of the options available to you.
Real Estate Law
We advise clients in all aspects of real property ownership. Whether you are buying, selling, leasing or taking or giving an easement, we can assist you in drafting the appropriate paperwork.
Real Estate Law
When litigation arises involving real property, we represent clients in enforcing purchase agreements, leases, and in settling boundry and easement disputes.
Trust / Probate Litigation
We represent executors, trustees, heirs and beneficiaries in all manner of trust and probate disputes.
Trust / Probate Litigation
We advise executors and trustees on their duties and how to comply with those duties. If you are an heir or beneficiary, we can explain your rights and how to enforce those rights when executors or trustees are not taking the correct legal steps with your inheritance.
Serving Clients Throughout the Region
At Crabtree Schmidt, we handle a broad range of legal matters for clients from Modesto, Merced and throughout surrounding California communities. Our attorneys are not only experienced in legal matters, but have valuable real-world business and farming experience. We know the law and we understand the financial realities you face every day.
Our clients come back to us. They refer their friends and family members to us. It is not by chance that our firm has been serving clients since 1936. That kind of stability is only possible when you consistently get results and you treat your clients right.
Our Modesto attorneys provide knowledgeable guidance and strong advocacy in the areas of agriculture law, business law, civil litigation, creditor bankruptcy, commercial law, estate planning, real estate law and trust and probate litigation.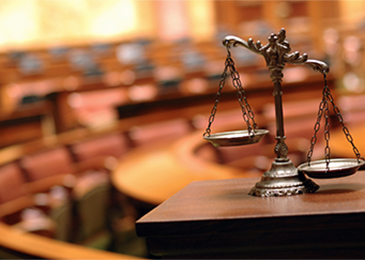 Experienced Trial Advocates
At Crabtree Schmidt, we are not reluctant to go to trial to fight for our clients' rights. While we strive to resolve legal disputes out of court, in a cost-effective manner, we are always prepared for trial. The thorough preparation we put into every case means we operate from a position of strength at the negotiating table. We have a proven record of success achieving results in state and federal civil litigation, and in the federal bankruptcy courts.
Attorneys Serving Modesto, Merced and Surrounding Areas
If you are new to our firm, we invite you to call us to discuss your legal matter. If you have worked with us before, we look forward to helping you again. Contact us today online or by telephone at (209) 522-5231. Whether you are seeking a Modesto business law attorney, or a lawyer for any of our practice areas, we are here for you.